BIOGRAPHY
Before calling Western Canada home, singer/songwriter Adam Thibert was born in Windsor ON. At a young age he spent the better part of a decade embracing a nomadic lifestyle moving around North America, Brazil and Malta. While living in Toronto he had some minor success as an actor and spent most of his days strumming his guitar and writing songs about his travels. Adam began performing these songs in the streets of Toronto to get over his stage freight and soon found himself playing at local bars and coffee shops.

Thibert then headed back west to Alberta and performed at The Jasper Folk Festival. In 2015 he recorded/produced his debut album 'Up All Night In The Sun'. The title track will soon be featured in the upcoming feature film 'The Annual'. He since then has released two singles 'All The Wild Horses' supported by the American Wild Horse Foundation and 'We Can Watch The Sun Go Down' to wide spread acclaim.
Powered by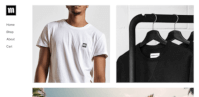 Create your own unique website with customizable templates.